HOWDY
Thanks for visiting. I am an image maker with a focus in design, illustration and typography. My work is heavily influenced by a background in music, painting, and fun.
After many years working as a designer and art director at various studios and agencies around Dallas and NYC, I opened the doors of my own shop in 2011. From my studio in the Pencil Factory in Brooklyn, I work on design, branding, and typographic projects. I feel incredibly grateful to be able to do this work, and see every project as a gift and an opportunity to make the best work possible.
I'd love to hear from you. GET IN TOUCH!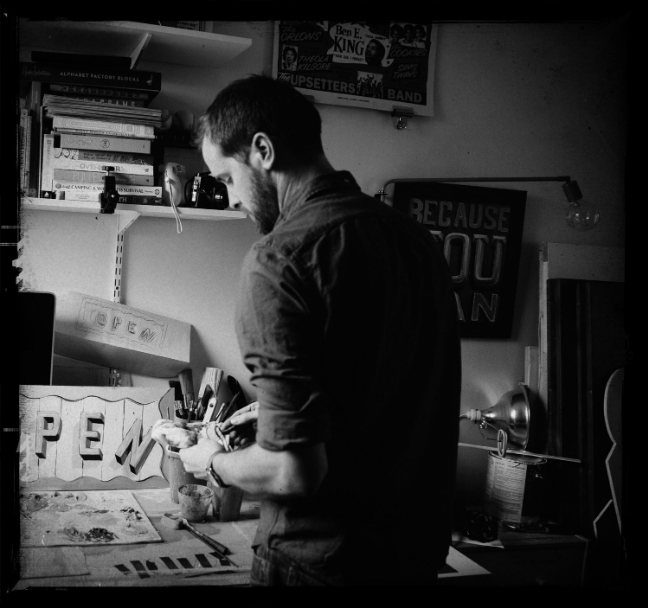 SELECTED CLIENTS
A&E
Ace Hotel
Diet Coke
Dreamworks
ESPN
Esquire
Ford
Google
Joe's Crab Shack
MasterCard
Michael Kors
McDonald's
The New York Times
Nickelodeon
Nike
Penguin
Purina
Ray-Ban
Scholastic
Urban Outfitters
Wells Fargo
Wired magazine
YouTube