HOWDY
Thanks for visiting! I am a graphic designer and illustrator with a focus in typography. My work is heavily influenced by a background in music, painting, and fun.
I worked in advertising for many years as a designer and art director at various studios and agencies around Dallas and NYC, then in 2011, I opened the doors of my own studio in Brooklyn. I've been in Dallas since 2018 and set up shop in the heart of the thriving arts scene in Oak Cliff where I spend my time working on design, branding, and typographic assignments. I feel incredibly grateful to get to do this work and see every project as an opportunity to make the best work possible.
I'd love to hear from you. GET IN TOUCH!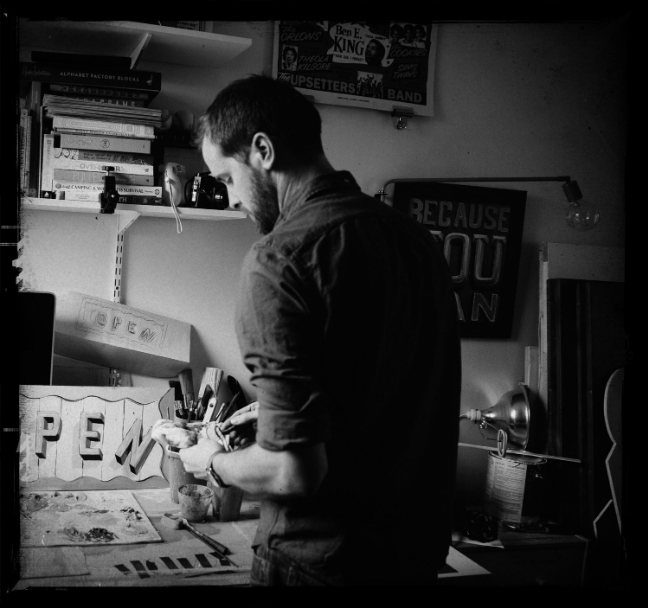 SELECTED CLIENTS
A&E
Ace Hotel
Diet Coke
ESPN
Esquire
Ford
Google
MasterCard
Michael Kors
McDonald's
The New York Times
Nickelodeon
Nike
Penguin
Purina
Ray-Ban
Scholastic
Urban Outfitters
Wells Fargo
Wired magazine
YouTube